BSc CEng CEnv MIAgrE Odour Consultant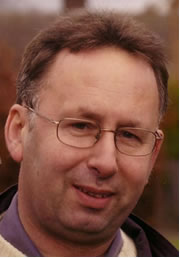 Steve Peirson has been involved in odour measurements, abatement plants, odour impact assessments and odour consultancy for 19 years.  He has built on early experience with agricultural and sewage odours and now deals with odours across a wide range of industries including waste processing, composting, AD, sewage/sludge, poultry processing, food manufacturing, catering and pet food manufacturing.
As well carrying out odour impact assessments and drawing up odour management plans, Steve also has practical knowledge and experience of odour abatement plant technology selection, performance specifications, and objective performance testing.  He has carried out research projects involving odours and has provided consultancy for several leading composting and AD operators.
As well as practical consultancy work, Steve also acts as an expert witness on both sides of the regulatory and planning fences.  He has been involved in some high profile nuisance cases, including the Mogden sewage treatment works statutory and civil nuisance cases.
Steve is a chartered engineer and a chartered environmentalist, and he plays an active role in his regional branch of the Institution of Agricultural Engineers.
<< Back to associates page"I would like to take this opportunity to thank you sincerely for all the help you have given us during this very difficult time in our lives….we want to thank you for your backing, your help, your support, your kindness and we were so very grateful for your professionalism in your dealings with the LA EHO in agreeing the terms of the works schedule."
Elizabeth Welcher Washbrook Farm Motocross
---
"Thanks for your comprehensive report which I have since reviewed and also sent to our parent company for review……We have agreed to accept your recommendations and the noise attenuated equipment recommended in your report……Thanks again for your assistance."
Regards
Jason Addis General Manager Verdict Aerospace
---
"Many thanks for the report. We very much appreciate your time, patience and considerable advice throughout this lengthy process."
Regards
Gareth Jones Marriott Hotels Ltd
---
"Many thanks from all of us for your sterling efforts. I feel quite sure that the confident conclusions expressed in the council's memorandum are in no small way due to your reports and direct discussions for which we are all most grateful. Noise/Environmental Health is an emerging science and we have been very fortunate to have had the benefit of your wise and forthright counsel."
Regards
Richard Sargent, Protect Our Peace Action Group, Fletching East Sussex
---

About Meeting the Challenges of Local Authority Enforcement:
"Very constructive, informative training course. Great use of interactive conversation. Well delivered. Thank you for your time" (Regional Risk Manager, Tesco)
About Statutory Nuisance Law and Residential Property:
"The content was perfect for me. Great discussion which produced a lot of learning. Very knowledgeable speakers. Some great points which I can immediately translate into my day-to-day work on statutory nuisance" (PL, Senior Technical Officer, Bromsgrove BC)
"Enjoyable and plenty of debate and discussion and opportunity to ask questions" (CT, EHO, Gwynedd Council)
About Statutory Nuisance Law and Enforcement:
"Very good course. Certainly recommend to colleagues" (GW, Senior EHO, New Forest DC)
"Fantastic content, perhaps a little too much as I would have happily attended over two days for this course to cover everything in full." (NB, EHO, Mid-Sussex DC)
About Enforcement Training on Noise for non-EHOs:
"All the training was extremely well presented, easy to understand and relevant" (PJ, EH Services Manager, Dudley MBC)